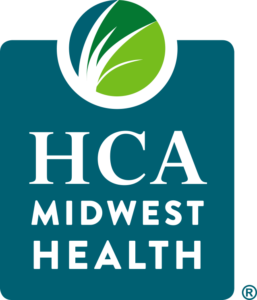 HCA Midwest Health Renews Exclusive Partnership with Heartland Soccer Association
Collaboration marks eighth year the area's leading healthcare provider will partner with the nation's largest soccer association to keep athletes healthy on and off the field. 
Overland Park, KS — (March 24, 2021) — HCA Midwest Health and the Heartland Soccer Association recently renewed an exclusive partnership that cares for the country's premier youth soccer organization, helping to improve the health and wellness of its players. The partnership kicked off in 2013 with Heartland Soccer Association, the nation's largest soccer organization.
HCA Midwest Health offers metro residents more than 150 access points—including 13 emergency rooms across the region—and convenient, top-quality sports medicine care. In the case of injuries, HCA Midwest Health's sports medicine specialists offer injury prevention, assessment, treatment and rehabilitation as well as athletic training and sports physicals to keep the Kansas City community active and healthy.
The HCA Midwest Health partnership with Heartland Soccer Association will provide coverage to athletes during tournaments and league matches.Among other health initiatives, HCA Midwest hospitals and physicians will conduct a comprehensive concussion management program to educate athletes, families and coaches on the proper ways to handle concussions.
"Caring for our community's young athletes and ensuring they receive high-quality, compassionate care is important to HCA Midwest Health," says HCA Midwest Health President and Chief Executive Officer M.L. Lagarde III. "As a community leader in the education, care and treatment of concussion, we have more than 50 sports medicine and orthopedic physicians in our physician network throughout the region, offering athletes immediate access to expert healthcare. This prestigious partnership with Heartland Soccer Association perfectly aligns with our mission and our commitment to the care and improvement of human life."
As the largest league and tournament host in the nation, Heartland Soccer plays at four world-class turf facilities, including the SCHEELS Overland Park Soccer Complex and the newly opened GARMIN Olathe Soccer Complex, as well as the Compass Minerals Sporting Fields and Swope Soccer Village. The league hosts players of all skill levels, including recreational and premier-level players and teams from around the Midwest. Each year over 1,500 teams and 30,000 youth from ages 9-19 compete each season. In addition to league play, Heartland Soccer Association hosts 14 tournaments annually that bring in millions of dollars in economic impact to surrounding areas. The tournaments draw in more than 2,700 teams and 44,000 youth players from more than 16 states including Texas, Minnesota, Louisiana, Oklahoma, Iowa, South Dakota, Wisconsin, Colorado and Illinois, as well as Canada
"Heartland Soccer Association is known for its level of excellence and passion for sports and to work side-by-side with Kansas City's leader in healthcare on our home turf is tremendous," says Heartland Soccer Association Executive Director Shane Hackett.
# # # #
About Heartland Soccer Association
Heartland Soccer Association is a non-profit 501(c)(3) organization operates to support the development of youth soccer players with league and tournament play in Kansas City. Our operations are supported through league fees, sponsorships and donations by companies and individuals.
Heartland Soccer is the largest youth soccer league in the country with more than 1,500 league teams per season, 30,000 league youth players, 2,700 tournament teams each year, 44,000 tournament players each year, 4,000 coaches and 2,000 active referees. Heartland Soccer Association was formed in 1977 and has grown from an initial 600 players to serving teams from 16 states and internationally with league and tournaments. For more information, visit https://www.heartlandsoccer.net/.
Heartland Soccer has several opportunities for league and tournament sponsorship. Heartland partners with like-minded businesses who understand that investing in young people today creates a better community for all in the future. Partners are important team members in creating an increasingly growing soccer family in our community. Sponsorship provides businesses with increased brand visibility while making a direct impact on developing Kansas City's youth through soccer. For more information on sponsorship, please contact Bridgette Samuelson, Director of Partnership Development and Operations at bridgette@heartlandsoccer.net.
About HCA Midwest Health
As the Kansas City area's leading healthcare provider, HCA Midwest Health consists of seven hospitals and dozens of outpatient centers, clinics, physician practices, surgery centers and an array of other facilities and services to meet area residents' healthcare needs. HCA Midwest Health is one of the area's largest private-sector employers, with more than 10,000 employees, and the largest provider of charity and uncompensated care. Each year, we provide nearly $1 million to local charities. Annually, HCA Midwest Health invests capital to enhance and expand patient services and last year paid more than $115 million in taxes, which may go to the improvement of schools, roads and infrastructure in the communities we serve. HCA Midwest Health facilities include Belton Regional Medical Center, Centerpoint Medical Center, Lafayette Regional Health Center, Lee's Summit Medical Center, Menorah Medical Center, Overland Park Regional Medical Center, Research Medical Center and Research Psychiatric Center. Midwest Physicians, which is part of HCA Midwest Health, is a network of experienced, multi-specialty physicians located throughout the Greater Kansas City metropolitan area. Currently Midwest Physicians represents 600+ providers. It includes 80+ specialties, providing care in 150+ locations to serve our community. The physicians, licensed professionals and support staff who comprise the HCA Midwest Health team are dedicated to improving healthcare in the Greater Kansas City and outlying areas to create healthier communities that lead to healthier tomorrows. For more information, visit hcamidwest.com.