The Pink Party at Menorah is a celebration that kicks off Breast Cancer Awareness Month.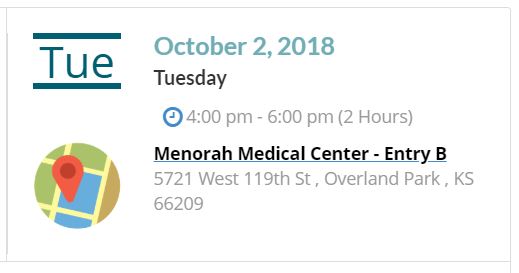 Come out and enjoy complimentary food & drinks, pampering shopping, free gifts, and learn about breast care from our medical experts.
This event is a great way to remind yourself and your friends to get your Mammogram. You can enjoy all these great things and do a walk-in mammo that same night.
Additional notes:
This event will take place at Menorah Medical Center through Entry B located at 5721 West 119th St, Overland Park, KS 66209. Parking is free.
Dr. Stephanie Graff, Medical Oncologist and Gina Shay Zapen, Breast Navigator will speak at this event.
Look for Breast Cancer Awareness Pink Party on our Events Page, or just call 913-498-6266 to register